SIGMA TAU DELTA 2022
INTERNATIONAL CONVENTION
MARCH 30 – APRIL 2, 2022
Atlanta, GA
Go to Presentations Overview to view paper and roundtable acceptances.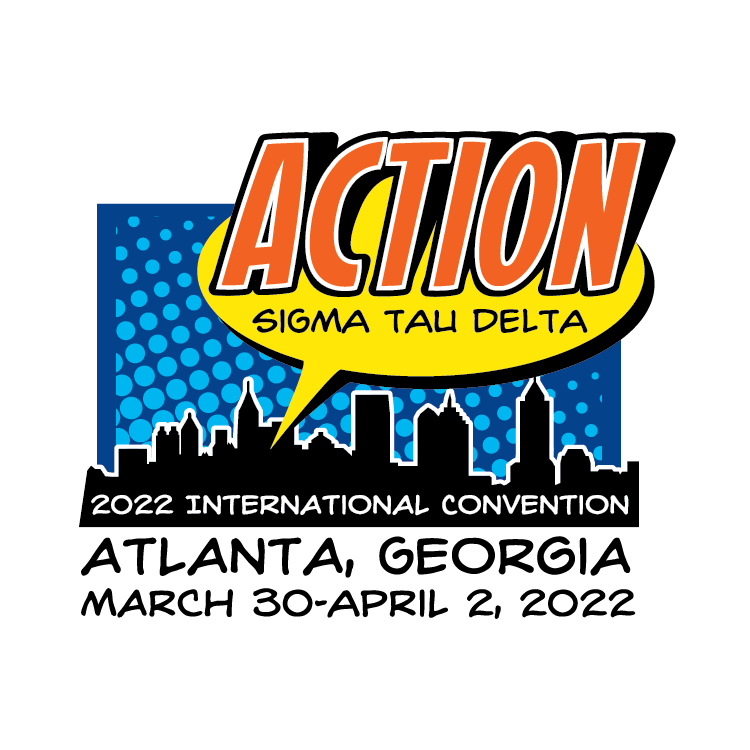 Now as in the past, Atlanta is a city of action. It's the home of leaders like Dr. Martin Luther King, Jr. and John Lewis, who encouraged us to get into "good trouble" in the name of change. The movie industry is among the most thriving in the country, the city is home to multiple professional sports teams, and the traffic is almost always bustling. The city's motto, resurgens, means rising again, depicted as a phoenix rising from the ashes. As we emerge from the pandemic and look toward our first in-person convention in two years, this theme encapsulates our mutual hopefulness and excitement.
165 Courtland St NE, Atlanta, GA 30303
All official convention activities will take place in the Sheraton Atlanta Hotel.