Dear 2022 Convention Attendees:
The Sigma Tau Delta 2022 International Convention in Atlanta, GA, is just around the corner and as everyone makes final preparations to embark on our first return to this annual pilgrimage in three years, here are five last-minute tips to help you prepare for your trip!
The First Way: Download Our Convention App
In addition to this email, you also will receive an invitation to the Sigma Tau Delta Convention App in the coming days. Our app has the most up-to-the minute convention information and allows you to create your own personal agenda, connect with other convention attendees, and post photos and status updates to share your thoughts and experiences with others.
The Second Way: What to Pack
Be sure to pack "business attire" for your own presentation. For the Convention Awards Luncheon, members are encouraged to wear Society colors. And while you're packing, plan to show your school spirit with school apparel for Wednesday evening's Student-Run English Expo.
The Third Way: Prepare for the Concurrent Sessions
Double-check the Concurrent Sessions schedule (posted also on the app under schedule) for the most up-to-date version of the concurrent sessions. The registration desk at convention, as well as the app and website, will post an errata sheet with any last-minute changes to the program. If you are a presenter, moderator, or chair, check the website for helpful tips and best practices. Presenters, before you pack that printed copy of your work in your carry-on luggage, practice reading in front of people you trust to tell you whether you are speaking clearly—and to be sure your presentation comes in under your 15-minute time limit!
The Fourth Way: Learn about Special Convention Events
The 2022 Convention kicks off on Wednesday with the Student-Run English Expo, an engaging space for participants that centers literary practices and activities, including found poetry, book cover illustrations, and a bit of healthy competition via games and prizes. Come meet your fellow convention-goers and interact in a dynamic setting that perfectly kicks off our 2022 International Convention. Thursday morning opens with another Student Leader-led event: Networking before Noon with the Student Leadership Committee. This accessible networking session eases you into the process of mingling and getting to know your fellow convention-goers! Get your business cards ready and let us do the rest, as you join us for a morning session full of opportunities to unite with attendees over common interests such as literary genres, chapter regions, research areas, and more. Attend both events for double the chance at winning one of three Silent Auction prizes valued at $65 each. Attendance at each event earns participants a free Silent Auction ticket, with more tickets offered as prizes throughout both events. The Silent Auction drawing will take place at the end of Thursday's networking event. Featured Speakers Richard Blanco and Nic Stone will be speaking and signing books on Thursday and Friday, respectively. Thursday and Friday evenings also feature special late-night events. Back by popular demand this year, Thursday evening features the Dry T-Shirt and Bad Poetry contests. Create a skit with your chapter to promote your merchandise sales and then knock the dust off some of your old poetry or write something new making fun of poetry conventions to earn as many "boos" as possible. The best skit, merchandise, and poems will win some great prizes. On Friday evening, make sure to stick around for the Rectangle Reading followed by an Open Mic. And don't miss the capstone event of this year's convention, the Convention Awards Luncheon on Saturday, a catered banquet celebrating your and your peers' success.
The Fifth Way: What to Do When You Arrive
When you arrive next week at the Sheraton Atlanta Hotel, make your way to convention Registration. The registration desk will be located in the Georgia Foyer on the first floor (immediately to the left of the north tower elevators). Registering gives you important materials for navigating through convention, including your name badge, a ticket to pick up the convention T-shirt you may have ordered, and a free KN95 mask. Review our COVID-19 FAQ to learn more about our mask mandate and other safety precautions we will be taking in Atlanta. Convention registration is open
Wednesday     3:00-9:00
Thursday         7:30-6:00
Friday              8:00-2:00
Saturday         8:00-11:00
The first event, Student-Run English Expo, will be in Grand Salon A-B on level 3 on Wednesday at 8:00 p.m. and is an excellent introduction to convention. While you're waiting for the English Expo to begin, spend some time interacting with our Land Acknowledgement Installation, which will be set up near registration. Sigma Tau Delta aims to honor the stories, communities, and cultures that walked the land on which we facilitate our 2022 Convention. As an honor society that supports the study of stories, we must do our part to lift the stories of displaced, marginalized peoples who once called this land their home. By centering a portion of our convention on this history we are celebrating the native life that existed in a time before stolen land and ethnic cleansing, while also acknowledging that these lives are not relics of the past, but incredibly integral components of our present and future. To place Action behind our words, Sigma Tau Delta will be collecting donations for the Muscogee (Creek) Nation Scholarship Foundation Program during convention.

See you in Atlanta!
---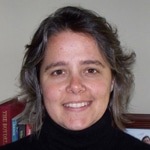 Leigh Dillard
2022 Convention Chair
englishconvention@niu.edu