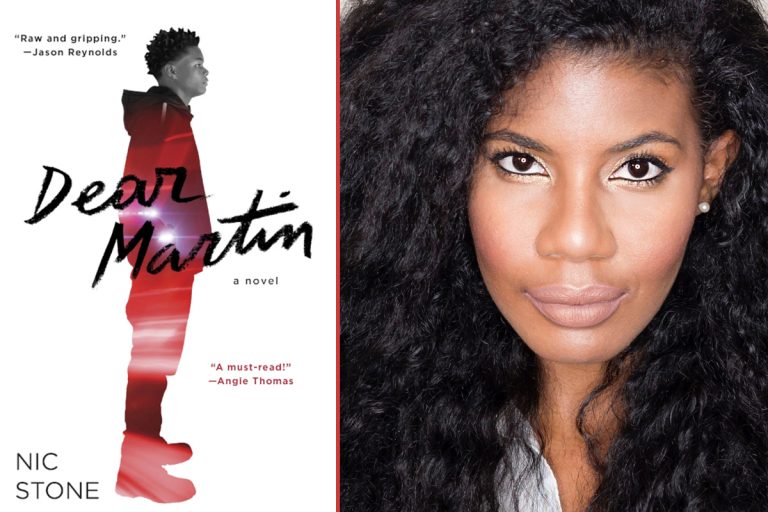 In her 2018 debut novel Dear Martin, Atlanta native Nic Stone relates the story of high school senior Justyce McAllister, an honors student at a private, suburban school where, for many reasons, he's in the minority. He's on the debate team, is in the top 5% of his class, and is headed to an Ivy League school with aspirations of a career in public policy, but a wrongful arrest prompts Justyce to ask difficult questions and to begin writing letters in his journal to Martin Luther King looking for answers. In these letters, Justyce reveals the challenges of adolescence complicated by ingrained stereotypes and deep-seated racial tensions. This timely story offers a meaningful contribution to our conversations about race relations in America.
A New York Times Bestseller William C. Morris Award Finalist
"A powerful, wrenching, and compulsively relatable story that lays bare the history, and the present, of racism in America." –John Green, #1 New York Times bestselling author of Turtles All the Way Down
"An undeniably real feast of fury and forgiveness. … Raw and gripping." –Jason Reynolds, New York Times bestselling coauthor of All American Boys
"Absolutely incredible, honest, gut-wrenching! … A must-read!" –Angie Thomas, #1 New York Times bestselling author of The Hate U Give
"Painfully timely and deeply moving." –Jodi Picoult, #1 New York Times bestselling author
View Student Leaders' Common Reader video playlist on YouTube.
Regents' Common Reader Awards
Chapters can receive $100 for organizing and hosting a local event or activity around the 2022 Common Reader: Dear Martin. Chapter members do not need to attend the convention to apply for a Regents' Common Reader Award. After the event, chapters simply apply for the award money, following the guidelines posted at english.org. Award applications should be emailed on or before February 15, 2022, to the appropriate Regent. View application guidelines.
Common Reader Convention Awards
Awards of up to $600 will be given at the international convention for critical essays or other genres of work that deal with the common reader. To be eligible, students indicate on the convention submission form that their work is in the common