Our judges' decisions about the submissions for the 2022 Convention have been made. Everyone who submitted a paper should have received an email from englishconvention@niu.edu yesterday. Thank you to all of those who submitted; and to those who have been invited to present, let me offer our congratulations!
If you received such an invitation, your first task should be to complete the participant confirmation form. You get to this form by clicking on the presenter confirmation form link in our recent email. View the Presentation Overview for a complete list of accepted papers (listed by school).
Additional Ways to Participate at the 2022 Convention
Presenting a paper or participating in a Roundtable session are not the only ways to engage at the convention and be included in the convention program. Check out these additional opportunities below.
Session Chairs and Moderators
For those who were not accepted to present this time around, you received my personal invitation to sign up to chair a session—an important job at convention, and one that ensures your name appears in the program as a participant. Again, follow the instructions in the email you received to complete the Session Chair Volunteer form and visit the Chairs web page to learn more about what serving as a session Chair looks like.
We have also sent out a call for faculty moderators today. In the meantime, information about this important role is available on the Moderators web page.
Research in the Round
Convention attendees are invited to submit a topic and two questions for "Research in the Round," brief but engaging conversations about literary, theoretical, pedagogical, or writing topics. Participants will circulate from table to table in a timed, speed-style format, where (after a brief introduction) one or two participants attempt to answer the presenter's questions or may formulate one of their own about the same topic.
Priority will be given to students who are not listed in the program as presenters. Hosts for Research in the Round will receive a $10 gift card at The Market, the hotel's "grab and go" spot.
If you wish to participate as a host, please complete the Research in the Round application form. Research in the Round proposals will be accepted and reviewed on a rolling basis through January 14.
Convention Resources
Complete information about how to take full advantage of the convention appears at englishconvention.org. There, you will learn more about:
On behalf of the more than 125 judges who evaluated nearly 500 submissions, I applaud the hard work and tremendous potential we saw this year. Should you have questions, contact us via email at englishconvention@niu.edu. I encourage you to join us at the 2022 Convention in Atlanta!
---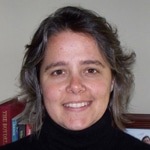 Leigh G. Dillard
2022 Convention Chair
englishconvention@niu.edu