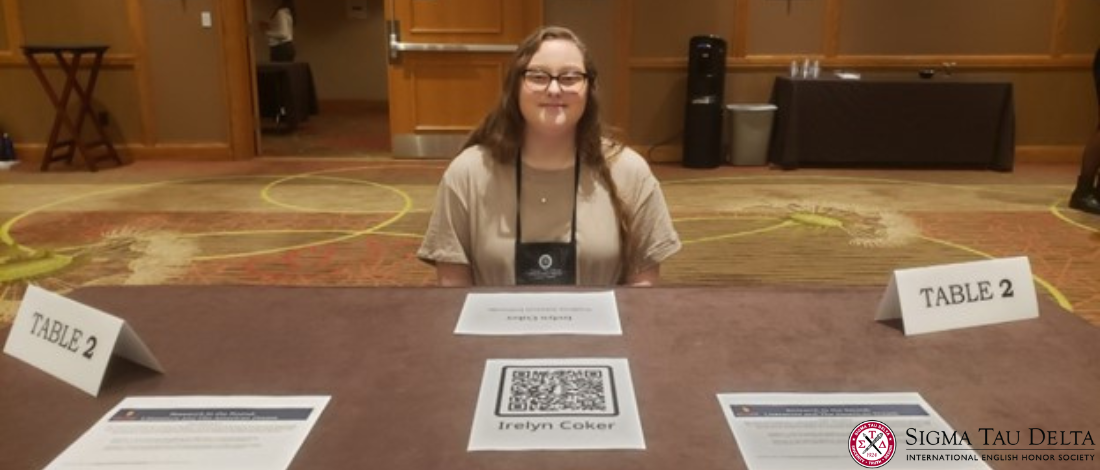 Convention Submission Deadline Fast Approaching
Start now! Submissions for the Sigma Tau Delta 2024 Centennial Convention are open now through October 23, 2023, at 5:00 p.m. Central Daylight Time (CDT). Make sure to check out our Hints for Successful Paper Submissions! Please submit using a desktop computer or laptop and be sure to set up your account with an email address you will retain through April 30, 2024. Continue reading to learn more about the benefits of attending convention.
Why Go to Convention?: A First-Hand Experience
As a first-time attendee, the Sigma Tau Delta 2023 Convention is one event I will never forget. Being a member of Sigma Tau Delta brings you one step closer to experiencing the wonders of convention! My hope is that in sharing my involvement at the convention, you may be swayed to submit a paper, roundtable, or Research in the Round proposal and join us in 2024. While at the convention, I met new people, discovered new authors, and had new experiences with my chapter.
Meeting new people has always been such a dreadful experience for me; however, at the convention, I was able to relate to every person that held a conversation with me. We are all there for the same reason, to learn about new ideas and careers in the English field. Not only did I meet new people my own age, but I met some of the Board of Directors for Sigma Tau Delta. They are some of the nicest people you could ever meet, and they open doors for new opportunities for those that are ready to take the next step in their experience as Sigma Tau Deltans.
My first time at the convention, I met multiple new authors. I think we can all say it's a different kind of joy when we find a new novel or author that we love! The 2023 Convention featured a group of poets that awakened my love for poetry with their talent. I also discovered my passion for magical realism. I can honestly say that if I hadn't gone to the convention, I never would have been able to enjoy these new authors and types of literature.
Since my chapter and I went as a group, the experience of attending the convention brought us closer together as a whole. While we were there, we also met members of our region that were also leaders at the convention. This set us on a path of growing together as well as pushing us to consider joining the Student Leadership team ourselves. Two of us have actually received positions as Student Leaders in the 2023-2024 year.
Going to the Sigma Tau Delta 2023 International Convention was one of the best adventures I have ever had. Even though I was just a first-time attendee, I was welcomed into the Society with open arms. I highly recommend going to the 2024 Convention in St. Louis, MO, this coming April, and don't forget to grab a copy of the Common Reader: Then the War: And Selected Poems, 2007-2020, by Carl Phillips!
---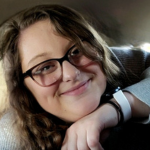 Irelyn Coker
Associate Student Representative, Southwestern Region, 2023-2024
Epsilon Theta Chapter
Southern Arkansas University, Magnolia, AR
---
Convention Submission Resources
Submission Overview
Hints for Successful Paper Submissions
Types of Submissions:
Paper Submissions (Critical Essays, Creative Works, Common Reader)
Roundtables
Research in the Round
Alumni Professional Development
Convention Submissions
To submit a paper to the Sigma Tau Delta 2024 Centennial Convention in St. Louis, MO, and be considered for a Convention Award, visit the Submission Overview page to start the submissions process. All paper and roundtable submissions are due by Monday, October 23, 5:00 p.m. Central Daylight Time (CDT).
Questions
Questions regarding the online submission process or convention awards should be addressed to the 2024 Convention staff at [email protected].