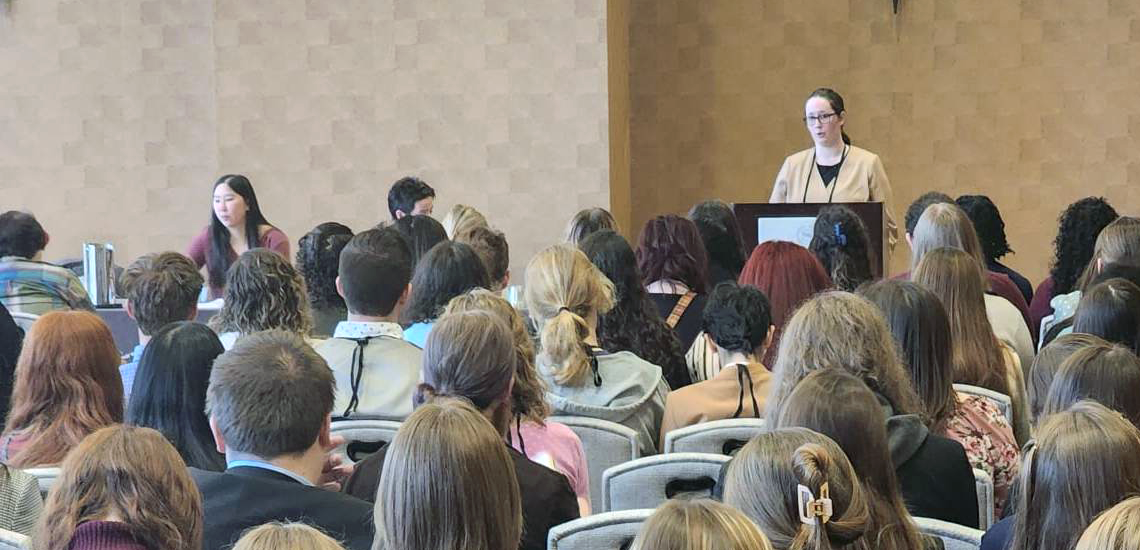 Are you an alumni member of Sigma Tau Delta interested in attending the 2024 "In Flux" convention and centennial celebration? Are you willing to share the path you took from your undergraduate degree to your current position? If so, you may want to submit an Alumni Professional Development workshop proposal.
Alumni Professional Development (APD) workshops have been a popular attraction at many Sigma Tau Delta conventions, and we held three well-attended and well-received APD workshops in Denver in 2023. Workshops are organized by the convention committee, and consist of a panel of 2-3 alumni in similar fields and a moderator. Alumni are expected to speak briefly about their position and the training that brought them there, to prepare a short list of resources that students should explore if they are interested in the field, and to answer questions. Alumni are not expected to run a 75 minute workshop by themselves.
The Alumni Professional Development Workshops will be scheduled for Thursday, April 4, 2024 at 9:30 a.m., so speakers should plan to arrive on site by Wednesday evening when the convention opens. These workshops are not scheduled in competition with any paper break out sessions, so alumni participants are of course also welcome to submit papers of their own. We are not able to cover hotel or registration costs, but we will offer an honorarium of $300 to help defray some convention expenses for APD speakers. The Society is planning to offer ten honoraria. A panel of alumni and Chapter Advisors will select the accepted proposals based on these evaluation criteria:
20% – Proposal is well-written and carefully proofread
40% – Proposal discusses a job of general interest to many Sigma Tau Delta students
20% – Proposal is for a job that does not require many years of expensive additional schooling
20% – Proposal can be fit into a panel with other Alumni Professional Development proposals for jobs in related fields
After a Professional Development Proposal has been accepted, presenters will be asked to submit:
A headshot for publicity purposes
A suggested faculty or alumni moderator for the topic of your professional development panel
A handout or links you would share with session participants in the event app
Submission Link and Dates
Submissions will be collected through October 31, 2023, through the SurveyMonkey link. Please submit using a desktop computer or laptop. Be sure to set up your account with an email address you will retain through April 30, 2024.
Notifications will be emailed to the submitter by November 15, 2023.
Questions
Questions regarding the online submission process should be addressed to the convention staff at [email protected].