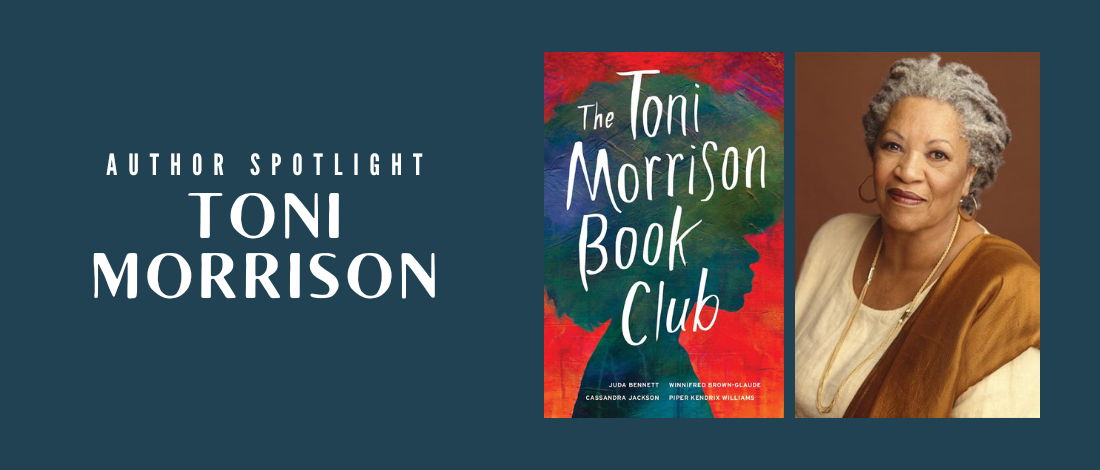 For the 2023 Convention in Denver, we are having an Author Spotlight as well as the traditional Common Reader. The 2023 Author Spotlight is American novelist Toni Morrison (1931-2019). From the 1970 publication of Morrison's first novel, The Bluest Eye, she has garnered critical acclamation. Bluest Eye was set in Morrison's hometown of Lorain, OH, located on Lake Erie in the northern stretch of the rustbelt. If you have never read Morrison, I recommend you begin with her first novel. Morrison is best known for Beloved, however, a novel that grapples with the original American sin of slavery and which has been made into a Hollywood film.
The four authors of The Toni Morrison Book Club (TMBC), all colleagues of 2023 Convention Chair Diane Steinberg at The College of New Jersey, are coming to convention to talk about their book and their book club experience. TMBC doesn't exactly have a clearly obvious genre. Part memoir, part literary criticism, part personal anecdote: its four authors spent months and then years reading Morrison's novels together and writing about how their Morrison book club changed their understandings of their own academic careers and lives.
Submit a Paper
Critical Papers about Morrison's novels are eligible for a special Author Spotlight paper award, as are creative works inspired by her life and work.
Host an Event
Chapters are encouraged to have an Author Spotlight Event and ask their Regents for $100 in support of that Author Spotlight Event. This chapter award parallels Common Reader Awards.
Author Spotlight Events can be any chapter activity related to Toni Morrison or any of her fiction. Chapters could explore and discuss attention paid to Morrison by Book Banners (Banned Book Week in 2022 is September 18-24). Faculty Members could be invited to discuss their interpretations of Morrison, their publications about her work, or their teaching of any on her novels. Chapters could sponsor a film showing of Beloved or a marathon reading of any of Morrison's fiction. A Book Club style meeting about a chapter or an entire novel could inspire interest in Morrison. Chapters could also hold a mock conference session that featured several student papers about Morrison's novels and modeled the roles of a session chair and session presenters.
Chapters are strongly encouraged both to hold an Author Spotlight Event and to submit it for the $100 event award. Chapters are allowed to hold both a Common Reader and an Author Spotlight event and to apply for two different $100 event awards. Chapters are also asked to share these events with the Society via the WORDY by Nature blog. Submit to WORDY by Nature, the official blog of Sigma Tau Delta at [email protected]—the best ideas will be shared among student leaders and chapters.