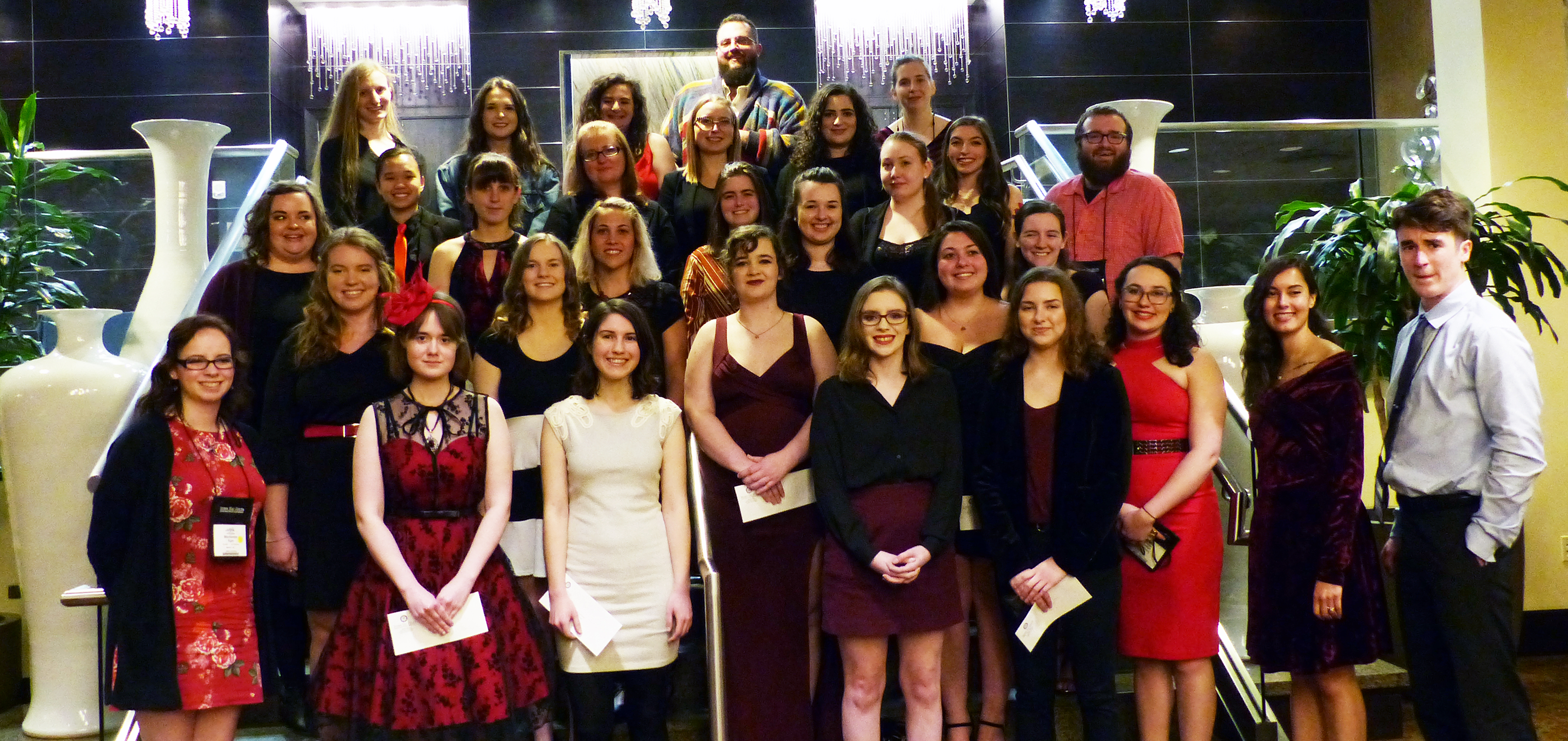 Sigma Tau Delta recognized excellence by awarding nearly $12,000 for the best convention submissions at the 2019 Red & Black Convention Awards Gala.
Isabel Sparks President's Awards
Given for the best presentations by active student members at the Sigma Tau Delta International Convention, these awards were established in 1991 by Isabel Sparks, the fifth President of Sigma Tau Delta.
Justin Q. Owen Convention Awards
Each year, these awards recognize critical essays and creative works by active students and alumni writing on the convention theme; this year's theme is Transformative Landscapes. The monetary prizes are given in honor of Justin Q. Owen, the first National Secretary of Sigma Tau Delta.
Stemmler and Dennis LGBT& Awards
New for 2020, these awards honor active student members with LGBT& themed critical essays and creative works. These awards are generously sponsored by past President Kevin Stemmler and Larry Dennis.
Other Convention Awards
Sigma Tau Delta values creative and scholarly contributions that represent diversity of abilities, races, and creeds, and we present special awards for the best among these submissions. Sigma Kappa Delta (our sister organization at two-year schools) and Alumni Epsilon (the alumni chapter of Sigma Tau Delta) also reward excellent submissions by their members.
Beyond convention submissions, the organization also gives prizes for "Outstanding Chapter Displays" (posters displayed and judged during Convention).