Keynote Speakers and Local Authors at the 2023 Convention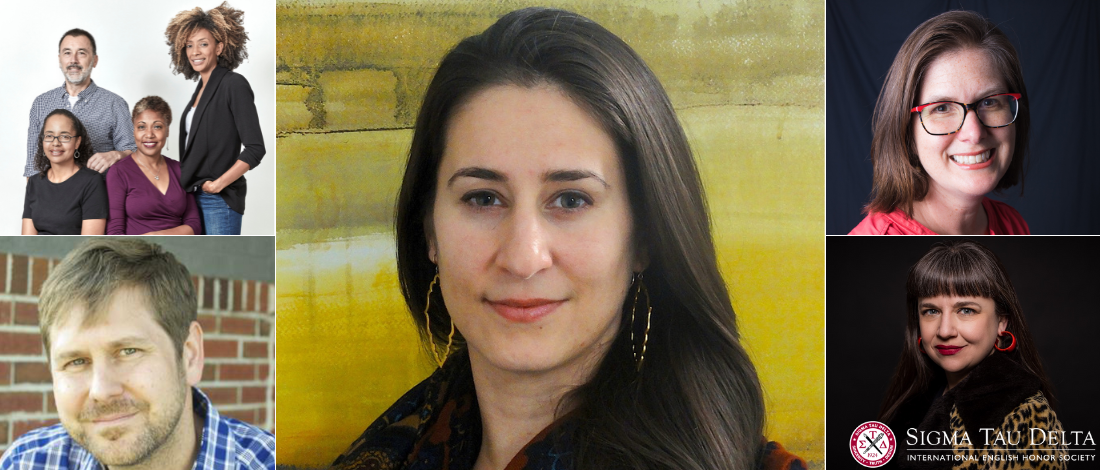 As the 2023 Denver Convention approaches, here is a bit of a preview of the excitement that awaits us at convention this year. In addition to the innovative research and creative work that you will all be sharing, we have invited a few special guests to add even more depth and creative energy to the convention. Take a moment now to learn a bit more about our 2023 keynote and local guest speakers.
Keynote Speaker: Brenda Peynado
Keynote Presentation: Friday, March 31 at 3:45 p.m., followed by booksigning
Conversation with Brenda Peynado: Saturday, April 1 at 9:30 a.m.
The Denver 2023 Convention features Brenda Peynado's wonderful short story collection The Rock Eaters. While these stories could be described as colorful, they can also be exhilarating, thought-provoking, and, at times, terrifying.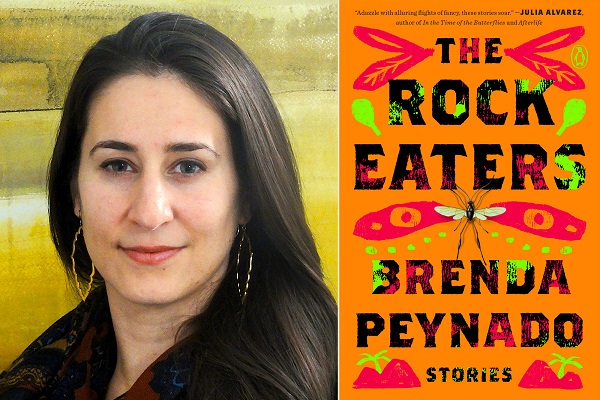 Brenda Peynado's genre-bending short story collection, The Rock Eaters—featuring alien arrivals, angels falling from rooftops, virtual reality, and sorrows manifesting as tumorous stones—garnered starred reviews from Publishers Weekly and Kirkus Reviews, and was named one of NPR, the New York Public Library, and Electric Literature's best books of the year. Her stories have won an O. Henry Prize, a Pushcart Prize, the Chicago Tribune's Nelson Algren Award, and inclusion in The Best American Science Fiction and Fantasy, and over forty other short stories have appeared in places such as Tor.com, The Georgia Review, The Sun, The Southern Review, and Epoch. She teaches creative writing at the University of Houston.
Keynote Speakers: The Toni Morrison Book Club Authors
Keynote Presentation: Thursday, March 30 at 7:30 p.m., followed by booksigning
Conversation with TMBC Authors: Friday, March 31 at 9:30 a.m.
The 2023 Author Spotlight is American novelist Toni Morrison (1931-2019). From the 1970 publication of Morrison's first novel, The Bluest Eye, she has garnered critical acclamation. Bluest Eye was set in Morrison's hometown of Lorain, OH, located on Lake Erie in the northern stretch of the rustbelt. If you have never read Morrison, her first novel is an excellent place to begin. Morrison is best known for Beloved, however, a novel that grapples with the original American sin of slavery and which has been made into a Hollywood film.
As a focus for our spotlight on Toni Morrison, the four authors of The Toni Morrison Book Club (TMBC), all colleagues of 2023 Convention Chair Diane Steinberg at The College of New Jersey, are coming to convention to talk about their book and their book club experience. TMBC doesn't exactly have a clearly obvious genre. Part memoir, part literary criticism, part personal anecdote: its four authors spent months and then years reading Morrison's novels together and writing about how their Morrison book club changed their understandings of their own academic careers and lives.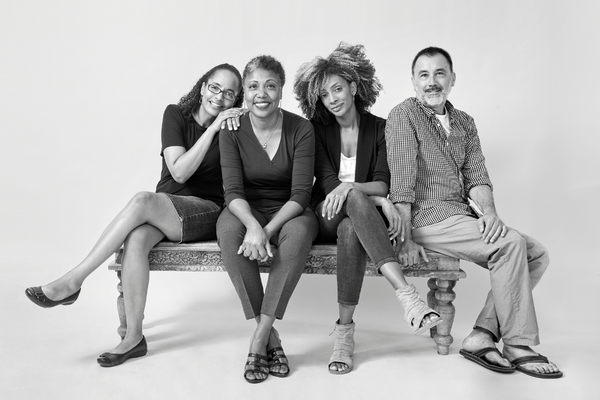 Cassandra Jackson
Cassandra Jackson is an author of Barriers between Us: Interracial Sex in Nineteenth-Century American Literature (2004) and Violence, Visual Culture, and the Black Male Body (2010). She is a professor of English at The College of New Jersey. She has published commentary on race in American culture at the Huffington Post and the Washington Post. She is completing Grief's Children, a memoir about being black and infertile.
Juda Bennett
Juda Bennett is an author, a literary theorist, and professor of English at The College of New Jersey. He received his BA in English and creative writing from Binghamton University in 1988; his MA in English and American Literature from Washington University in St. Louis in 1989; and his PhD in English and American Literature from Washington University in 1994.
Bennett is the author of Toni Morrison and the Queer Pleasure of Ghosts (2014), Essays Unzipped (2007), and The Passing Figure: Racial Confusion in Modern American Literature (1996). He is also the author of a number of literary essays on race and sexuality.
Piper Kendrix Williams
Piper Kendrix Williams is the coeditor with Brian Norman of Representing Segregation: Toward an Aesthetics of Living Jim Crow (2012). She is an associate professor in the Department of English and African American Studies at The College of New Jersey. She is currently working on A Black American Love Story, a book that merges memoir, family biography, and cultural criticism. 
Winnifred Brown-Glaude
Winnifred Brown-Glaude is the author of Higglers in Kingston: Women's Informal Work in Jamaica (2011), the editor of Doing Diversity in Higher Education: Faculty Leaders Share Challenges and Strategies (2009), and the author of numerous articles on race, gender, and sexuality in the Anglophone Caribbean. She is an associate professor in the Departments of African American Studies and Sociology & Anthropology at The College of New Jersey. She is currently working on a book that examines the impact of neo-liberalism on the Jamaican society and public imagination. 
Local Authors
Presentation: Wednesday, March 29 at 7:00 p.m., followed by booksigning
Discover Denver's literary scene in our first convention event, which offers a chance to hear from three local writers of poetry and prose and to learn a bit more about the local literary scene. Our on-site bookstore has been set up by Tattered Cover—a local independent bookseller who has stocked copies of these authors' works and of our Common Reader and of Toni Morrison's novels.
Nicky Beer
Nicky Beer is a bi/queer writer, and the author of Real Phonies and Genuine Fakes (Milkweed, 2022). Her first two books, The Diminishing House (Carnegie Mellon, 2010) and The Octopus Game (Carnegie Mellon, 2015), were both winners of the Colorado Book Award for Poetry. She has received honors from the National Endowment for the Arts, MacDowell, the Poetry Foundation, and the Bread Loaf Writers' Conference. She is an associate professor at the University of Colorado Denver, where she is as a poetry editor for Copper Nickel.
Wayne Miller
Wayne Miller is the author of five poetry collections, most recently We the Jury (Milkweed, 2021), which won the Colorado Book Award; Post- (Milkweed, 2016), which won the Colorado Book Award and the Rilke Prize; and The City, Our City (2011), which was shortlisted for the Rilke Prize and the William Carlos Williams Award. He has received fellowships and awards from the National Endowment for the Arts, the Poetry Society of America, the Poetry Foundation, Poetry magazine, and the US-UK Fulbright Commission. He has co-translated two books by the Albanian writer Moikom Zeqo—most recently Zodiac (Zephyr, 2015), which was shortlisted for the PEN Center USA Award in Translation—and he has coedited three books, most recently Literary Publishing in the Twenty-First Century (Milkweed, 2016). He serves as co-director of the Unsung Masters Book Series and editor of Copper Nickel.
Emily Pérez
Emily Pérez is the author of What Flies Want, winner of the Iowa Prize; House of Sugar, House of Stone; and two chapbooks. She is co-editor of the anthology The Long Devotion: Poets Writing Motherhood. A Canto Mundo fellow and Ledbury Critic, she's received support from Hedgebrook, Bread Loaf, The Community of Writers, Jack Straw Writers, and The Artist Trust. Her poetry has appeared in Poetry Northwest, Prairie Schooner, Copper Nickel, and Poetry and her reviews can be found in RHINO, LA Review of Books, The Guardian, and The Georgia Review. She teaches high school in Denver, where she lives with her family.