Food and Fun in Denver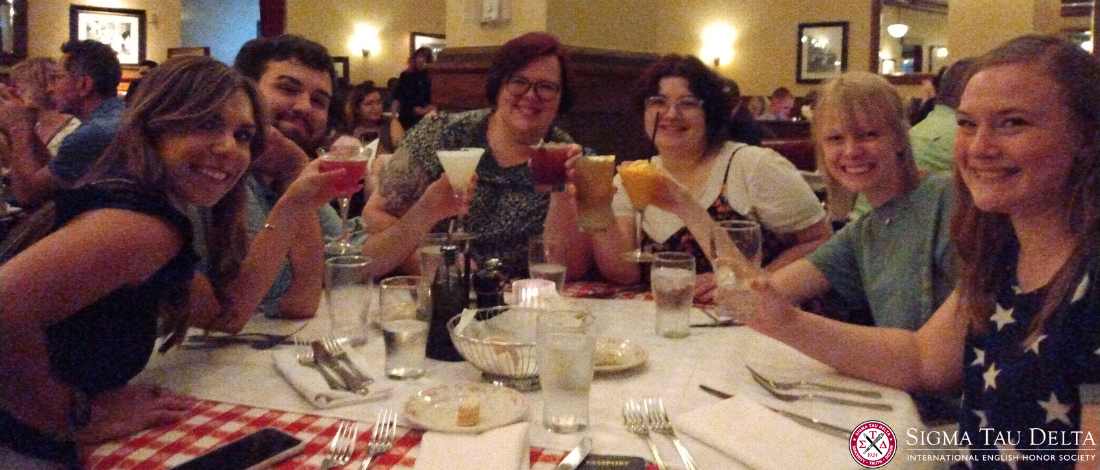 With the Sigma Tau Delta 2023 Convention in Denver, CO, fast approaching, it's time to start planning how you will spend some of your downtime and where you will go to eat with all the great new friends you're about to meet. During the fall Sigma Tau Delta Board meeting, the Student Representatives had some time to learn a little about what Denver has to offer. Read on for reviews of some of the local restaurants and attractions.
Food
The Sheraton Denver Hotel offers a sprawling number of in-house dining options available to guests. The 16th Street Commons Coffee Bar, open daily for well over 12 hours, serves a breadth of food and beverages, from morning pastries to evening artisan dishes, and can be conveniently found on the first floor. Nearby is BEZEL, a swanky bar with crafty lunch and dinner options served in a chic dining room floor that adjoins the first-floor lobby. The 16th Street Commons Café, featuring American cuisine, presents both sit-down dining and to-go options, while a Yard House that offers its full traditional menu is also situated inside the hotel. A wide variety of restaurants are located within walking distance of the convention hotel and if dining out at restaurants falls outside your pandemic comfort zone, delivery options such as  DoorDash, Uber Eats, and Grubhub all service the Denver area and will deliver to the hotel. Below is a highlight of the diverse dining options in Denver, most of which are within easy walking distance of the Sheraton. If you have access to a vehicle, the nearby neighborhoods of Five Points and Highland are renowned for their culinary offerings and well worth a visit between convention events.
Modern Market Eatery
900 16th St Mall
10 minute walk from Sheraton
$$
A part of a local chain predominantly spread across Colorado, Modern Market Eatery lives up to its name by offering farm-to-table dining in a smartly designed contemporary dining room! After strolling north on the sprawling Denver 16th Street Mall (which our convention site will drop you right into as soon as you exit the hotel), Modern Market caught our eye with its super accessible menu and fresh take on a variety of dishes, including salads, soups, sandwiches, and other staples. Accommodating both the omnivores and the vegetarians in our dining party, Modern Market found ways to mix plant and protein across multiple delicious bites that made for a great lunch pitstop. Definitely recommended for any of the lunch breaks we'll be taking in March and April!
—Brett Iarrobino
City o' City
206 E 13th Ave
10 minute walk from Sheraton
$$
In search of a spot that was especially friendly for vegan/vegetarian dining, City o' City did NOT disappoint! While the walk is a bit further out of the way than other eateries incorporated into the mall, it's described as Denver's favorite vegetarian restaurant.
—Brett Iarrobino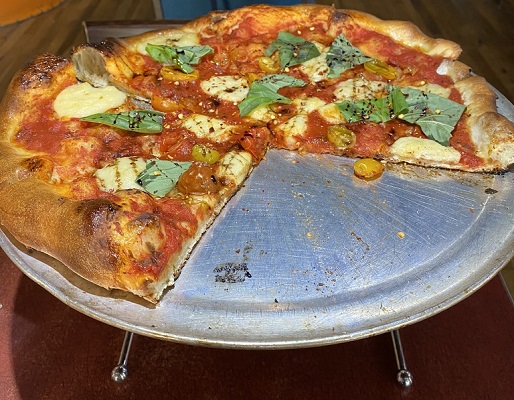 West of Surrender
501 16th St Mall
4-minute walk from the Sheraton
$$
Cowboy style restaurant that features an array of southwestern themed foods such as steaks, burgers, skillet meals, and local favorites. The brunch menu has a unique menu featuring chicken fried elk, carne asada breakfast skillet, and several French toast options.
—Deane Reaves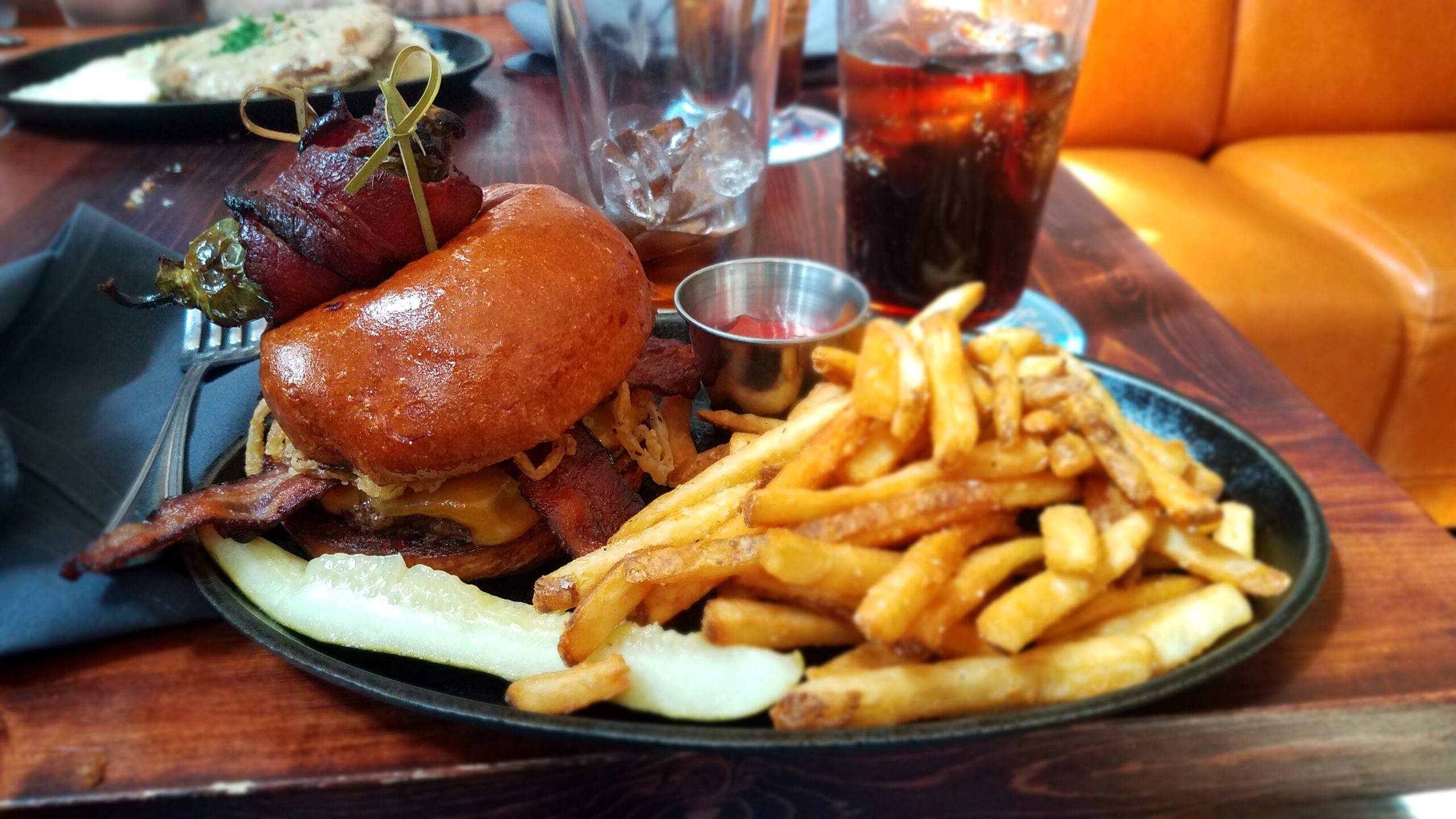 This fun saloon-style restaurant offers a great menu full of different and delicious options. Lunch and dinner choices include homemade chili, various burgers, barbecue, and delicious steaks, and the restaurant also boasts a brunch menu available until 2 p.m. that features various donuts, French toasts, and classic American breakfasts with bacon and eggs. For the more adventurous eater, try their chicken fried elk! With its innovative twists on beloved favorites and its variety of options for every eater (including some gluten-free and vegetarian choices!), you'll be glad you stopped by this little slice of the West.
—Katie McQuay
Lazo Empanadas
303 16th Street Mall
Right across from Sheraton
$
If you are looking for a quick, affordable lunch spot, look no further than Lazo Empanadas, located just across the street from the Sheraton on 16th Street Mall. This counter service restaurant specializes in Argentinian pastries, offering both traditional flavors and some unique combinations.  Their fresh mushroom empanada was a hit with our group, and you can't miss their dessert pastries. The staff was friendly and quick with wonderful suggestions. Highly recommend taking advantage of this close spot during busy days at convention!
—Kaitlynn Sass
Corner Bakery Cafe
717 17th Street
5 minute walk from Sheraton
$
Corner Bakery Cafe, located just down the block from our convention site, is a quaint, homey stop for breakfast or lunch. Their offerings range from breakfast sandwiches to pancakes to the most delicious hazelnut latte I've ever had! Service was quick and friendly, and there is plenty of indoor seating for those wishing to dine in the restaurant. This close-by brunch spot is great for those looking for a quick option close to the Sheraton.
—Kaitlynn Sass
Maggiano's Little Italy
500 16th St Mall
4 minute walk from Sheraton
$$
Maggiano's Little Italy, located just down the block from our convention site, is Olive Garden;s cooler, more satisfying cousin. Despite its vast range of Italian dishes (I highly recommend the Linguine di Mare, though it is a little pricier than the other menu items), the price points are incredibly reasonable. The ambiance gives the impression of a fancy restaurant with its dark lighting and somewhat muted tones (though not as much during the rush of dinner), and the service was fair. Dinner rush can definitely incur a bit of a wait, but the atmosphere will have you so absorbed that you'll hardly notice the passage of time.
—Anthony Quigley
Stout Street Social
1400 Stout St
8 minute walk from Sheraton
$$
Stout Street Social, located just a few blocks from our convention site, is the perfect place to go to for a relaxing lunch or dinner. With an atmosphere somewhere between Buffalo Wild Wings and Chili's, the restaurant boasts a great selection of beer as well as classic American food (even the chips and dip were pretty awesome). Additionally, each table has a QR code to look at the menu immediately after being seated. Service was a little slow during the lunch rush, but the food made up for it. Keep in mind that it can be on the louder side, due to the many TVs within showing all kinds of sports.
—Anthony Quigley
Zoup! Fresh Soup Company
1550 Court Place
1 minute walk from Sheraton
$
Zoup's location is incredibly convenient, being directly attached to the convention hotel. In fact, it's right across the street from where you would check in! With a daily rotation of high quality zoups (though Lobster Bisque and Chicken Pot Pie are always available), Zoup has a large selection to choose from. Additionally, you can combo it with one of their sandwiches (I recommend the Maple Bacon Ham) for their Try Two combo. A fantastic spot for either a cheap, quick meal or something hot and comforting.
—Anthony Quigley
Otra Vez 
610 16th St Mall
6 min walk from Sheraton
$$
The Otra Vez Cantina is a delicious Mexican eatery just five minutes away from the Sheraton. They put a creative spin on all of your favorites—I recommend the shrimp & chorizo burger! The atmosphere inside is warm and dim, perfect for a night out with friends. The prices can run a little high with all of the appetizers and menu options, so watch out, but you'll definitely want to come back otra vez!
—Catelyn Errington
Fun
Visit Denver offers a great array of entertainment, education, and culinary options for folks who are new to the city and in need of some pointers on what's worth their time. The distinct neighborhoods that comprise Denver (and much of the immediate surroundings of our own convention site) can be found here, as well as the city's finest when it comes to food and beverages. The Diverse Denver travel guide is a wonderful resource for exploring the enormous contributions and offerings made by Denver's BIPOC and LGBTQ+ communities, while their exhaustive lists on nightlife, arts & culture, and other noteworthy attractions are sure to point the way to worthy addendums to your convention experience.
Molly Brown House Museum
1340 Pennsylvania St.
15-20 minute walk from Sheraton
$$
The Molly Brown House Museum in Denver, CO, is the home of the "Unsinkable Molly Brown" who survived the sinking of the Titanic and participated in various humanitarian efforts. Visitors at the Molly Brown House Museum can choose to go on a guided or self-guided tour of the amenities. The furniture in the house is traditional for the 1920s, so visitors can see many original pieces of furniture, such as typewriters and other literary materials. The house also has many different opportunities for visitors to read different excerpts from Molly Brown's experiences on the Titanic and following her survival of the sinking. Lovers of history and literature will adore the Molly Brown House Museum!
—Baylee Harding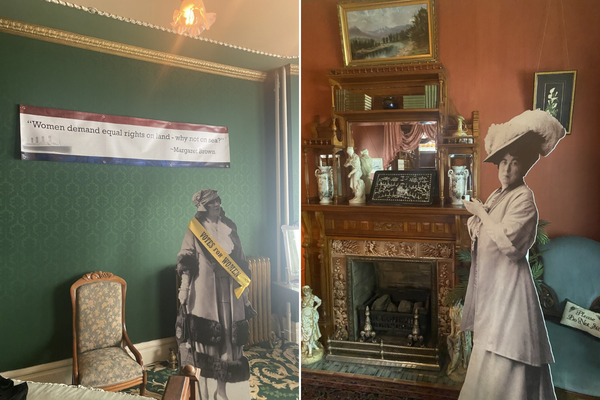 Tattered Cover Book Store
1901 Wazee St.
20-25 minute walk from Sheraton
No book lover's visit to Colorado would be complete without visiting a Tattered Cover Book Store! This location in particular features two stories of books and a cafe inside. Even the staircase has books for sale on display!
—Katie McQuay
This cozy bookstore has a variety of new and used books, with a Starbucks right next door! Enjoy a coffee and check out the staff recommendations—there's a whole shelf full. The hardwood floors, warm lighting, and industrial staircases will make you feel like the main character in an indie rom-com. There's so much to explore, and there's something for every budget. And on the way out, you can grab a Tattered Cover T-shirt, tote bag, or travel mug!
—Catelyn Errington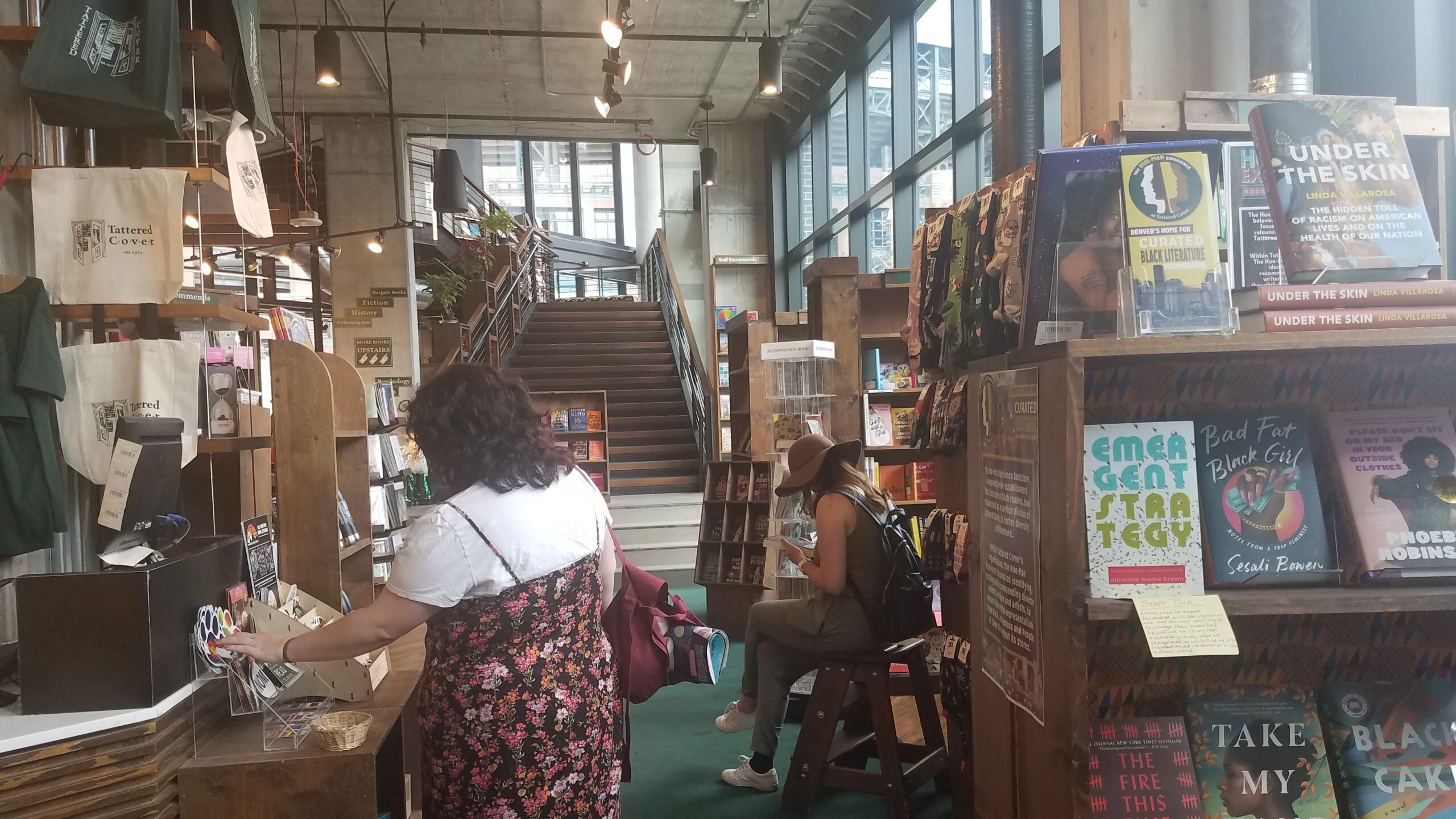 Denver Art Museum
100 W 14th Ave Pkwy
10-15 minute walk from Sheraton
Student tickets $16; adults $19; special rates for Colorado residents
The sprawling seven-floor Denver Art Museum features over 70,000 works of art across ten permanent collections, along with housing special displays. These temporary installations are what initially drew me to the museum, namely a showing of Georgia O'Keefe's photography and a queer-centered installation focusing on local artists. After spending two hours here, I had not begun to see everything in the building. There is something for everyone at this massive museum, and it is well worth carving out time in your Convention trip to visit. I recommend allotting at least two hours for your trip here and visiting their website beforehand to plan out what you most want to see.
—Kaitlynn Sass
Meow Wolf Denver
1338 1st St
7-minute car ride from the Sheraton
General admission $45 – $52.50, depending on day/time
Meow Wolf is an interactive museum that has a hidden storyline with clues strewn about. The experience takes anywhere from 45 minutes to a couple of hours depending on the visitor's pace during the walkthrough. Tickets are available online on the website for purchase.
—Deane Reaves
Garage Sale Vintage
1460 Larimer St
15 minute walk from Sheraton
$$
With clothing from decades spanning the 60s to the 00s, this vintage clothing bar-shop has an eclectically curated collection with something for everyone. There are two levels to shop with vinyl, quirky art from local artists, and other trinkets to peruse. The shop has a distinctive character and a laid back atmosphere that makes it a joy to wander through.
—Autumn Koors Foltz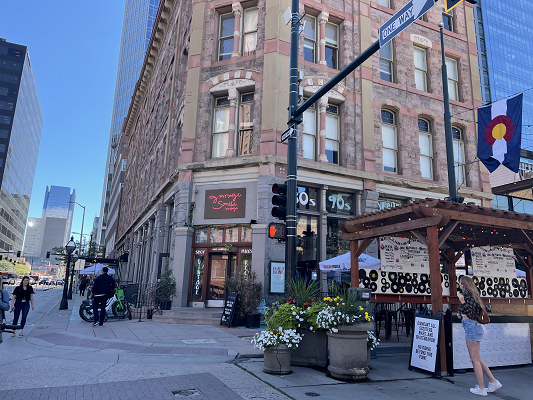 Denver Pavilions
500 16th St Mall
5 minute walk from Sheraton
$-$$$
This open-air mall is a great place for a walk close to the convention hotel. With three levels to explore, you can expect more than your typical mall experience. There's shopping, dining, and entertainment experiences and a great view from the top of the pavilions that will let you see a bit of a vantage point of the beautiful city of Denver. It's worth a visit for some fresh air and window shopping!
—Autumn Koors Foltz
---
More from Footnotes: February 23, 2023
Student Leadership Opportunities
2023 Convention Update
Apply for Spring Scholarships
Penguin Random House Summer Internships