Engaging the Common Reader: Thinking Beyond Convention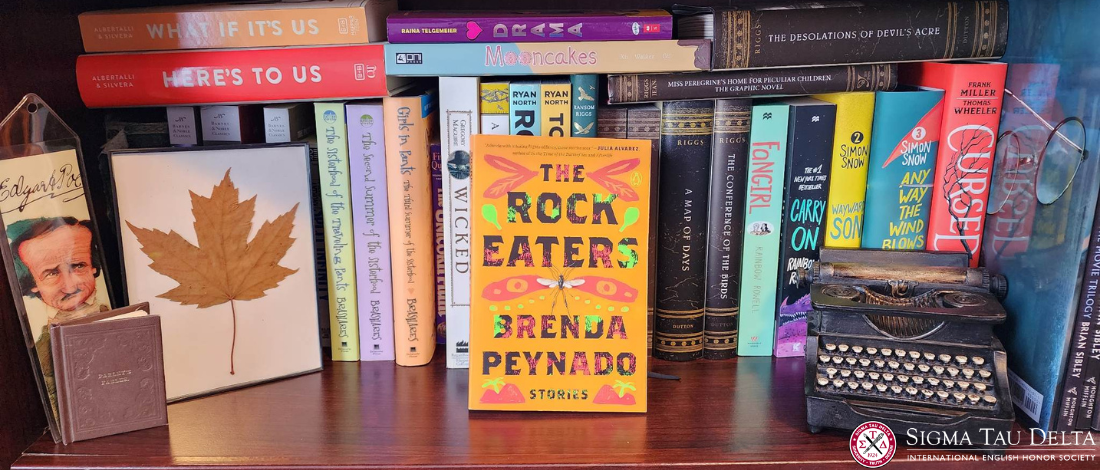 When this year's common reader was revealed to be The Rock Eaters by Brenda Peynado, I wasted no time diving into the short story collection. As someone who was not previously familiar with Peynado's work, I became a fast fan while moving through her diverse and intriguing stories. For me, one of the most interesting things about The Rock Eaters is the way it seems to defy genre categories and conventions.  Merging elements of science fiction, fantasy, magical realism, and horror, the stories and the immersive, descriptive writing left me wanting to read more in the best of ways. This blending of genres also allows for themes to be explored in intriguing ways—from finding a sense of belonging to grappling with extreme emotion to living on the borderlands, Peynado walks her characters and readers through intense situations with perfectly-timed intrigue and suspense.
Because Peynado's short stories are so nuanced and diverse, they are perfect for sharing with wide audiences. This means that Sigma Tau Delta chapters have the chance to engage with this year's Common Reader in a number of ways at the chapter level. Whether you are planning to attend Convention in Denver, CO, from March 29 to April 1 or not, using some of the suggestions below to incorporate the Common Reader into chapter events can help you stay connected with others in the Society, even from across the country or the world.
1. Organize a Book Club
If you and others in your chapter are looking for a fun way to read The Rock Eaters together, consider hosting a book club for your members. This would provide a great opportunity for chapter members to get together outside of regular meeting times—and you could even invite potential new members to help with recruitment efforts!  The Rock Eater's wide and varying themes and genres are sure to inspire plenty of thoughtful and engaging discussions.
2. Host a Read Aloud Event
Because this is a short story collection, it would lend itself well to doing a read aloud event. This could be organized for just chapter members or could be an event that you could invite other campus and community members to. Ask members to read from their favorite stories or invite people to come and listen as they discover the world that Peynado creates through her writing.
3. Hold a Trivia Night
If your chapter members have already explored The Rock Eaters on their own and are familiar with the book, think about hosting a trivia night. Use a Regents' Common Reader Award to supply snacks and prizes for the winners and test your chapter's knowledge of the stories in the book! As an added bonus, you can practice your trivia skills to prepare for Student Leadership's Trivia Night at Convention!
Engaging with the Common Reader in any capacity is a great way to stay involved in the Society, and encouraging others in your chapter or potential members to read along could inspire your chapter to be more active or help someone make the leap to join Sigma Tau Delta. And, if your chapter does host an event based around The Rock Eaters, remember to apply for a Common Reader award to help offset costs!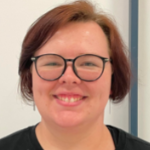 Kaitlynn Sass
Student Advisor, 2022-2024
Xi Xi Chapter
Indiana University of Pennsylvania, Indiana, PA
Regents' Common Reader Awards
The Regents' Common Reader Awards provide an opportunity for individual chapters to organize and host a local event or activity based on the common reader. Chapter members do not need to attend the convention to apply. Contact your Regent by February 15 and you may receive $100 for your event or activity.
Application Guidelines
Organize and host a local event or activity based on this text and apply for award money after your event. Submit to your Regent the following three documents, emailed on or before February 15, 2023:
A cover letter, signed by the Chapter Advisor (or sent from the Advisor's email address), confirming that the activity or event took place
A narrative, not to exceed 500 words, describing the activity or event
A list of all participating persons or groups
The Regents' Common Reader Award is open to all chapters of Sigma Tau Delta. It is completely separate from the international convention submissions. The Regents hope that this award will be a way for chapters in each region to share a convention-related experience even if they are not able to travel to the convention. We hope it will encourage relative, text-based activities and events. And, lastly, we hope it will give space to reflect on the power of language both in our own lives and in the lives of others.
Student Leadership Reflects on the Common Reader
Members from the 2022-2023 Student Leadership Committee share their thoughts on Brenda Peynado's The Rock Eaters.
---
More from Footnotes: February 7, 2023
Meet Your Alumni Representative: DeAndra Miller
Student Leadership Opportunities
Sigma Tau Delta 2023 Journals Now Available
2023 Convention Update