2020 Convention Cancellation Update
March 13, 2020—Thank you again for your patience as we work through details regarding the complex cancellation of the Sigma Tau Delta 2020 International Convention in Las Vegas. We have updates on a few items that you may have questions about:
Rio All-Suite Hotel Reservations
If you made reservations at the Rio, it is your responsibility to cancel those reservations for yourself and/or your chapter. When you made reservations through the special Rio reservation link we provided, you received a passkey confirmation letter. This confirmation letter has a "modification" button. This will allow you to cancel your reservation online. If you need to call them to cancel, the phone number is 888-746-6955, but be advised, there is a long wait time due to the number of cancellations they are receiving. If you do not cancel you may well be charged for the room even if you don't occupy it.
Convention Registration Refunds
We will be issuing registration refunds, including Gala and T-shirt purchases to attendees, less a charge for transaction processing. Please be patient as we work through the process for this bulk processing with our sponsoring university, Northern Illinois University Outreach Registration. We use their system for event booking and our convention is one of several events that have been cancelled. If you mailed in paper registration forms and paid by check we will be reaching out to you directly via email about your refund.
Airline Information
If you booked a flight to Las Vegas, we recommend you contact the airline you booked through as soon as possible to see what your options are for a refund or credit for a later flight, as every airline is handling this situation differently.
Convention Presentations
Unfortunately, we will not be able to reschedule the 2020 Convention. Our next Convention will be March 24-27, 2021 in Denver, CO. We know how hard everyone worked on their 2020 Convention submissions and attendance, and how much everyone was looking forward to presenting. We are as disappointed as you are. Stay tuned for more information soon from the Society, as we will have some ideas for chapters regarding how they can share their work locally.
Finally, thank you for your understanding and support as we work through this unprecedented situation. We will send more information and updates as we are able.
---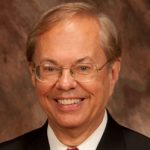 William C. Johnson
Executive Director
---
More from Footnotes: March 17, 2020
Journal Submissions
Simple Tips for a Stress-Free Scholarship Season
Sigma Tau Delta Journal Internship
Service Project: Imagination Library