Sigma Tau Delta Convention, CANCELLED
March 12, 2020
"How all occasions do inform against me"—Hamlet
It is with sadness and great regret that we announce the cancellation of this year's Sigma Tau Delta/Sigma Kappa Delta Convention (due to take place in Las Vegas, March 25-28, 2020).
We know this will come as an enormous disappointment to the many students and faculty who planned on attending this event. In our 96 years, Sigma Tau Delta has never had such a cancellation; at the same time, in our 96 years we have never experienced something similar to the current health crisis (now declared a pandemic).
This is not a decision we have taken lightly and there are two overriding concerns that have caused us to make this decision at this time. First, is the uncertainty caused by the fact that has resulted in an increasingly large number of colleges and universities strongly discouraging travel to large meetings; some schools have even prohibited unnecessary travel entirely and some educational institutions have cancelled on-site classes for several weeks (and some for the rest of spring term). In short, right now is the absolute worse time for this long-planned convention to occur. Please remember that these factors are among those that make this cancellation very much outside our control.
Second, our primary concern is always the responsibility we feel toward our student and faculty attendees. For many years, the convention has been an event that provided a venue for presenting and hearing top-notch research, encouraged stimulating conversations on all things English, and promoted comradery and collegial exchanges.
Preparations for such an event are extensive and complex. This year's Convention Chair, Prof. Ami Comeford (Dixie State University, UT) has volunteered countless hours of her time, over one-and-a-half years; faculty members have spent hours evaluating/judging Convention submissions; Board members have given their time to coordinate Convention workshops and events; and our Central Office Staff has put in an average of one third of their entire annual work on Convention details. And especially, student presenters have labored for a long time to research, write, and prepare to present the hundreds of papers we expected to experience.
We want to make it very clear that we have made this decision based purely on the facts as we know them today and, importantly, based on the responsibility and genuine care we feel for all of you, our attendees. We have tried today to make the best decision for the Society's attendees. We are already working on next year's convention program (Denver, March 24-27, 2021) and hope all of you will be able to attend.
In another day or so, we will send you another email about registration refunds and some suggestions for dealing with flight tickets and hotel reservations. Please be patient as we work to get accurate information to you as soon as we are able. Please check englishconvention.org for the most up to date information. Thank you for your understanding and, particularly, for your involvement with this amazing organization and profession.
---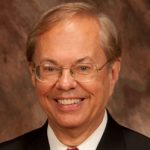 William C. Johnson
Executive Director