2020 Convention Speakers and Guests
As we are getting nearer and nearer to our Las Vegas adventure, I wanted to give a bit of a preview of the excitement that awaits us at convention this year. In addition to the exciting research and creative work that you will all be sharing, we have invited a few special guests to add even more depth and creative energy to the convention. I'd love to introduce you to a few of those folks now.
Terry Tempest Williams
Thursday, March 26, 5 p.m.
Probably you've read or are currently reading our Common Reader, Red: Passion and Patience in the Desert, by Terry Tempest Williams. If you've not started, I hope you'll do so soon!  You won't want to miss a chance to meet with her. Some have called her a "citizen writer" because not only is she an accomplished and award-winning author, but she is an active citizen who puts her award-winning writing not just on the page but out into the communities on both a local and global scale. She has testified before Congress, been a guest at the White House, explored the remote wilderness of Utah and Alaska and worked as a "barefoot artist" in Rwanda. You won't want to miss her impassioned writing come to life when she visits with us in Las Vegas. Williams and her husband, Brooke Williams, divide their time between Castle Valley, UT, and Jackson Hole, WY.
Michael Branch
Friday, March 27, 3:30 p.m.
But not only will we be hearing from this celebrated "citizen writer," you'll also have a chance to hear from one of the West's most engaging humorist writers, Michael Branch. As you've no doubt discovered in reading his book Rants from the Hill: On Packrats, Bobcats, Wildfires, and Curmudgeons, a Drunken Mary Kay Lady, and Other Encounters with the Wild in the High Desert, Branch is a favorite speaker, teacher, and writer. As a self-proclaimed desert rat, he has nine published books and more than 200 essays, articles, and reviews. In addition to his work as an environmental and humorist writer, he also enjoys playing blues harmonica, sipping sour mash, cursing at baseball on the radio, and walking at least 1,000 miles each year in the hills and canyons surrounding his desert home. Come by and enjoy a conversation with Michael Branch. And, personally, I can't wait to ask how many pairs of shoes he goes through each year with all of that walking!
Michael Green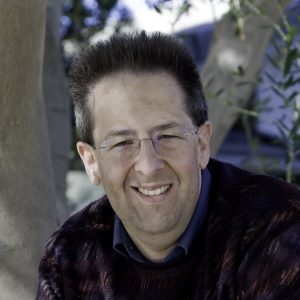 Wednesday, March 25, 7 p.m.
Be sure to arrive on time for the Convention's opening on Wednesday evening. We have something special planned as an introduction to the Las Vegas that you only THOUGHT you knew. There's more to this city than meets the eye. Accomplished University of Nevada, Las Vegas (UNLV) historian Michael Green will be giving us a glimpse into a whole new view of this famous city of lights. Stop by to hear his talk "The City the Mob (Sort of) Built and The Mob Museum the City Built." I know I can't wait to hear about what Green describes as "his own brushes with the mob." The National Museum of Organized Crime and Law Enforcement, affectionally known by locals as The Mob Museum, is a spot in Las Vegas you'll want to explore while you're in the area. Green's current projects include a history of the Great Basin in the twentieth century and being a member of the board of directors for The Mob Museum. He lives in Las Vegas with his wife, Deborah Young, former director of scholarship and tribute giving at UNLV, in a home owned by their two cats.
Thursday Morning Career Workshops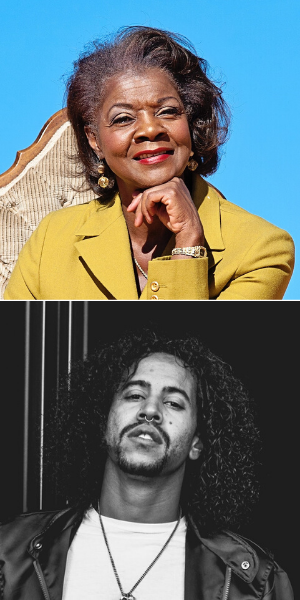 Thursday, March 26, 9:30 and 11 a.m.
And not to be overlooked as a highlight for your convention adventure are our career workshops. They will provide a chance for professional development opportunities to further prepare you for careers with your English degrees when you graduate. This year, we have two dynamite workshops lined up for you: writer, theatrical performer, and CEO Janice Brooks will be joining the convention to help all of us to develop and understand Emotional and Social Intelligence proficiency to be able to better navigate, control, and shift our emotional and social communication patterns to be successful leaders in an increasingly diverse and global set of communities and employment settings. And that's not all! After engaging with Brooks, we'll have a chance to meet with native Las Vegan Frank Johnson, a cultural critic, poet, and artist whose work has been published in Believer, the Los Angeles Review of Books, The Shallow Ends, The Rumpus, and Desert Companion. In his current role working at the Believer Magazine, Johnson will be engaging the topic of how to begin and pursue a career in publishing and what that experience is like once one is there. These two career workshops are a MUST for your Las Vegas Convention schedule.
Make Your Convention Plans
We have a lot happening at convention this year, and you'll want to be there for it all, so pull out your water bottles and be ready to move at a breakneck pace once those plane wheels hit the runway at McCarren Airport.
As you are busily arranging airfare and booking your hotel—our room block at the Rio All-Suite Hotel is rapidly filling, so make those reservations soon—don't forget to register for convention! Save money by registering now during the General Registration window, which ends on February 3. Beginning on February 4 and continuing through convention, registration rates will increase by $20.
See you all soon in Fabulous Las Vegas!
---
AmiJo Comeford
2020 Convention Chair
englishconvention@niu.edu
---